Welcome to the Home Sweet Home Wiki!
Administrators • Recent Changes • New Photos • New Pages • Help Pages
Welcome to the Sweet Home Wiki, home of information about Sweet Home and it's prequel, Shotgun Boy, two thriller comics by Youngchan Hwang and Carnby Kim, the minds behind the Bastard Webtoon. Sweet Home is complete and currently available to read for free on Webtoon and so is Shotgun Boy! A 10 episode live-action adaption is also available on Netflix.
Please help the community by creating new articles or editing existing ones! To edit articles, you must login or register to Fandom. As of the 27th of June, there are 195 articles and 8,111 edits.
Note: This wiki contains spoilers, read with caution!
Introduction
After an unexpected family tragedy, a reclusive high school student is forced to leave his home -- only to face something much scarier: a reality where monsters are trying to wipe out humanity. Now he must fight alongside a handful of reluctant heroes to try and save the world before it's too late.
Featured Articles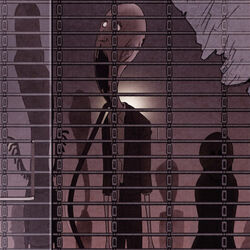 A monster is a human that has given into their desires. Early symptoms of monsterization include a sudden bloody nose accompanied by a fainting spell and auditory hallucinations. The hallucination is actually the entity responsible for turning people into monsters by manipulating them to reveal and give in to their greatest desire.
Read more…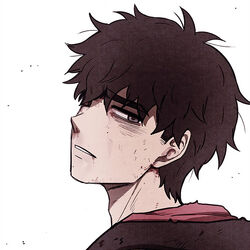 Hyun Cha is the main protagonist of Sweet Home.
He is currently infected with monsterization, but is fighting back.
Read more…
KAKAO

Foxtoon

Ridibooks

KakaoPage

Lezhin

Naver

---
Latest Episode Release
The last episode of the Sweet Home Webtoon, Ep. 140, has been released! This episode features acoustic music - turn your volume on!
New to Sweet Home? Read the Prologue and first 14 episodes for free on Webtoon now!
Sweet Home became a Daily Pass series on September 30, 2020. To read more, install the Webtoon app to read one free episode a day, or unlock more episodes by buying Webtoon Coins to read even more episodes at once! Coins directly support the comic's authors.

Scan this QR code to download the Webtoon app on Android or iOS.
Community
Welcome to the Sweet Home Wiki! This wiki was created on May 22, 2018 and has 195 articles and 647 files, and 8,111 edits have been made.
This wiki needs your help! Anyone, including you, can help build and expand the wiki! Wikis like this one depend on readers getting involved and adding content. Click the "ADD NEW PAGE" or "EDIT" button at the top of any page to get started, and feel free to join the Sweet Home Wiki Discord server or ask an active editor for help editing if you get stuck!